Dear Tina Fey and Amy Poehler:
I am still laughing. Really, I am. And I'll get back to talking about who I think was last night's best dressed at the 70th annual Golden Globe Awards, but I had to take a moment to thank you for being such amazing (and gorgeous and smart) hosts. On behalf of everyone everywhere on the planet, thank you. Also, please see that you host every single awards show from this day forward, thank you very much.
However, I'd totally be okay with Kristen Wiig and Will Ferrell hosting next year, too.
So what did you love about last night's Golden Globe Awards? Besides the always funny Tina and Amy and Will and Kristen? Did you love Bill Clinton introducting Lincoln? Let's talk about fashion, because sadly, I've only seen one of the nominated movies. At least now I have added even more to my "must-watch movies" list that I'll someday get around to watching.
(When you have kids, a night out at the movies is just... not something that happens every week anymore. I know, I miss popcorn a lot, too.)
Anyway, here's my re-cap of the Golden Globe Awards...
Most Deserving of the Cecil B. DeMille Award:
Jodie Foster delivered a powerful speech that brought me to tears. The way she spoke to the audience, her peers, her children, and her mother? She's a class act. She's had a brilliant acting career and she is such a strong role model for women and moms. I'm thankful she's given us so many amazing movies to enjoy and remember. I totally look up to her.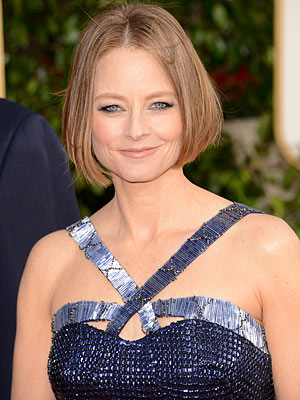 Best Dressed:
Trying to pick just one best dressed star from last night's Golden Globe Awards is not an easy job, let me tell you. Everyone! Looked! Amazing! I loved Tina and Amy and Kristin and Zooey and Jennifer and Kate and Julianne and Salma and well, the list goes on and on. The star that dazzled me
the most
was
Jessica Alba
, though. I loved her dress, the colour of her dress, her necklace, her lipstick, and her gorgeous hair. She was perfection!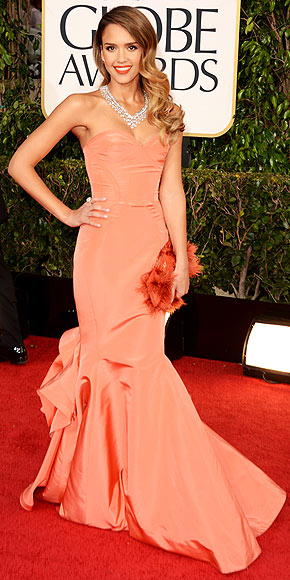 Runners-Up:
Julianne Moore, for always looking classy, elegant, and sexy. She is the true definition of what a woman should be.
Also, mad love to Kate Hudson, for always looking fabulous. Her dress wasn't my favourite, but her personality and her smile made me love her anyway. She's one very sexy mom.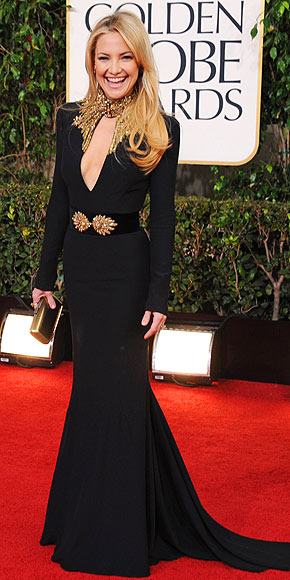 And Claire Danes recently had a baby? Wow. She was stunning in her red dress, and very well deserving of her Golden Globe for Homeland.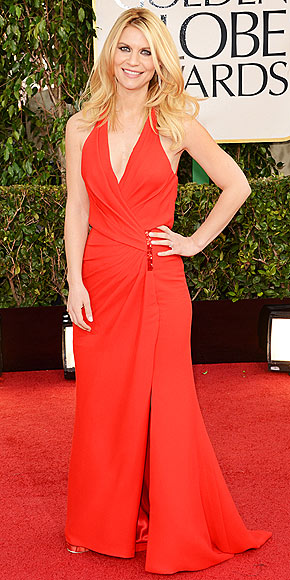 Tightest ponytail which resulted in Bitch Face:
Taylor is usually lovely at award shows, but last night, she just wasn't as lovely as usual. I didn't love her choice of color and her hair was pulled back way too tight, making it look like she was miserable. Of course, that miserable look could also be because she's had to go through 36 break-ups in two years.
Movies I must see:
Argo.
Django Unchained.
Lincoln.
Zero Dark Thirty.
Silver Linings Playbook.
Movie I LOVED:
Les Miserables.
Oh... Les Mis.
Just... chills. I loved this movie, so, so much. I saw the musical when I was in high school and I loved it then, too, but the movie?
SO amazing.
Anne Hathaway (*spoiler alert* WINNER!) and Hugh Jackman (*spoiler alert* WINNER!) were amazing, and the songs... well, I've been singing them in my head since I saw the movie a few days ago. You really need to see Les Mis. Yes, you'll cry. Bring a tissue or ten.
Best Acceptance Speech:
Adele! A new mom out for a night out? She was so adorable. And Jennifer Lawrence was incredibly sweet. And of course, Hugh Jackman... I'm now your number one fan. Also, gotta love Quentin Tarantino. He's brilliant.
Sexiest woman:
J.Lo wore a sexy white body-hugging dress that's pretty much her trademark look. A lot of people didn't love her dress, but I think she looked totally sexy. She's never looked bad, actually, and she's always true to who she is.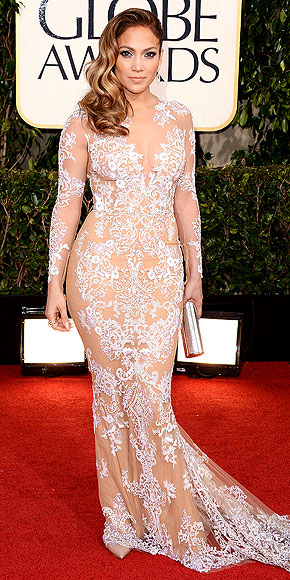 Best Spy:
Damian Lewis? Brody? He's British? He really had us there for a second, didn't he? Making us think he was an American soldier? Can't trust a thing that comes out his mouth! (Super excited he won for Homeland, though!)
Best Line of the Night:
Tina Fey:
"You know what Taylor Swift? You stay away from Michael J. Fox's son!"
What did you love abou the Golden Globes?